Welcome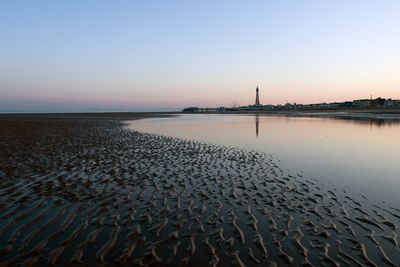 Welcome to Holy Trinity South Shore, an Anglican church in Blackpool. At the heart of the church are the people who gather on Sundays for Worship. There are also many other events, check our calendar for the latest information. Please view our Mission Statement to find out more about the ethos of our church.


---
Holy Week and Easter 2015
Mon 30th, Tues 31st, Weds 1st April
Morning Prayer 9.30am
Compline 7.30pm
Maundy Thursday 2nd April
7.30pm The Eucharist of the Last Supper and Foot Washing followed by vigil of prayer ending with Compline at 10pm.
Good Friday 3rd April
10.20am - Meet at St Peters Church, Lytham Rd FY1 6DJ for Proecssion of Witness along the Prom to South Pier, then over to Holy Trinity Church for refreshments.
12noon until 2pm - Holy Trinity Church open for silent prayer.
2pm-3pm - The Last Hour Before the Cross
Holy Saturday 4th April
9.30am Morning Prayer
Followed by church cleaning for Easter.
Easter Sunday 5th April
Meet at 6am at St Peters Church or on the beach at the end of Crystal Rd for 6.15am - Dawn Service of Prayers and Hymns as we greet the sunrise of this glorious day. Followed by breakfast at St Peters Church (please book this in advance 344773).
Holy Trinity Easter Day Communion Services
8.30am Holy Communion
11am Parish Communion for Easter Sunday
---
The Sacrament of Confirmation
The Deanery Confirmation service will be held at Holy Trinity Church on Sunday 16th November 2014 at 6.30pm. This is a service at which young people (usual aged 10 or over) and adults will be confirmed by one of our bishops. Confirmation is a step in our journey of faith for all who have been baptised. It is a time to declare and answer for ourselves the promises that were made at our baptism. There will be 2 groups exploring faith starting in Autumn - one for children and one for adults. The children's group usually meets at about 5pm for 45 minutes at the vicarage. Everybody is invited to come along to the adult group. It will be a time to learn more about our faith and to share experiences of God. They will be of special importance to those who are considering confirmation. The adult group will meet at St Peter's Church at 3pm on Fri 12th Sept. Please do come along and enjoy a cuppa and a relaxing chat together.
---
Recently added news and articles...
A Season of Invitation beginning 28th Sept 2014
Easter Sunday Sunrise Service
Licensing of the Reverend Tracy Charnock
Interregnum
News from South Africa

---