Welcome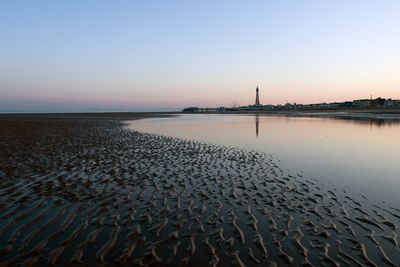 Welcome to Holy Trinity South Shore, an Anglican church in Blackpool. At the heart of the church are the people who gather on Sundays for Worship. There are also many other events, check our calendar for the latest information. Please view our Mission Statement to find out more about the ethos of our church.


---
Holy Week and Easter Services 2017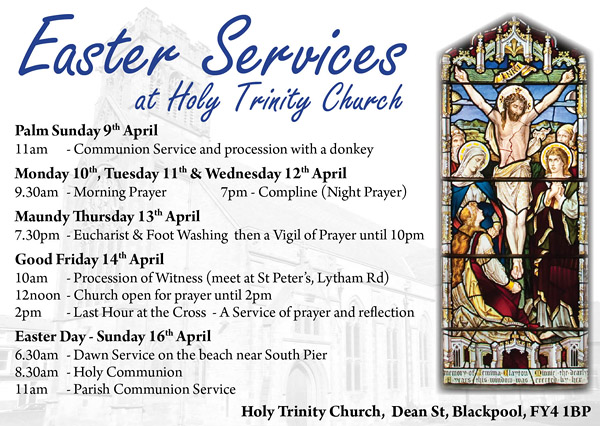 Palm Sunday 9th April
11am - Communion Service and procession with a donkey
Monday 10th, Tuesday 11th & Wednesday 12th April
9.30am - Morning Prayer 7pm - Compline (Night Prayer)
Maundy Thursday 13th April
7.30pm - Eucharist & Foot Washing then a Vigil of Prayer until 10pm
Good Friday 14th April
10am - Procession of Witness (meet at St Peter's, Lytham Rd)
12noon - Church open for prayer until 2pm
2pm - Last Hour at the Cross - A Service of prayer and reflection
Easter Day - Sunday 16th April
6.30am - Dawn Service on the beach near South Pier
8.30am - Holy Communion
11am - Parish Communion Service
---
Recently added news and articles...
Christmas Services 2016
Events in September and October
Palm Sunday Procession 2016
Holy Week and Easter Services 2016
Trinity Theatre group - The Princess and the Frog

---