Display Article
To view all articles click here
---
Holy Trinity Mission Statement
The church "think tank" spent a number of months looking and praying at where Holy Trinity was and where they believed it should be. When this was completed the Mission Statement shown below was generated. Now all activities within the church and the organisations are filtered through this statement to ensure that they meet these aims.
Holy Trinity Mission Statement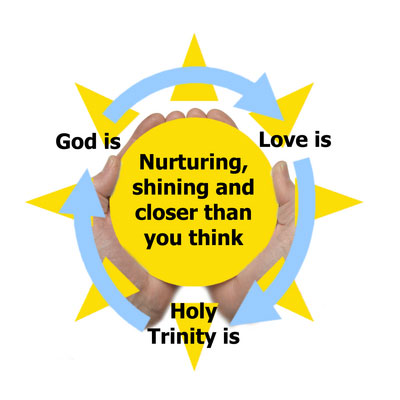 Nurturing
On our journey together through life we seek to learn more about God so he will help us to encourage each other, learn more about ourselves and to worship him.
Shining
God gave us a living hope through his son Jesus. We want to offer hope and new life to our community in South Shore and to the world.
Closer than you think
God is love, God is in you, God is in me. Even if you feel he's a million miles away he's right next to you and closer than you think.
---