Welcome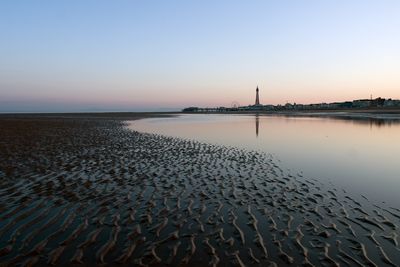 Welcome to Holy Trinity South Shore, an Anglican church in Blackpool. We are holding all people and God's world in prayer at this difficult time.

Holy Trinity is a Covid-secure place of worship. Worship on a Sunday starts at 11am. You are most welcome to attend.

Please book a seat by phoning Tracy, the Vicar, on 01253 344773 or emailing us from the contact page.
The Church of England during the coronavirus pandemic.
If you are planning to come to Church, for your safety and the safety of others, please be aware of the following:
Symptoms
If you display any of these symptoms, please do not come to Church and stay at home:
Persistent coughing
High temperature
Loss of taste or smell
Face coverings
You are required to wear a face covering when in our building (unless you cannot do so for medical reasons).
Contact details
We will ask for your name and contact details to support the NHS's Test and Trace System.
Moving around
We may ask you to sit in a particular seat and move in a particular direction around our building.
Hand hygiene
Please wash hands regularly and use hand sanitiser when entering or exiting our building.
Physical contact
Please avoid physical contact with people outside of your own household in Church and in the grounds outside.
Distancing
Please maintain appropriate physical distancing based on current guidelines.
Toilets
The toilets will be open.
Please remember you are held in God's love and we as the Church in South Shore will support you.
If you are in need of any support, please contact us via the website or phone 01253 344773.
---