All news items
This section has all the available news items displayed chronologically - in total there are 19 news items, displayed over 4 pages.
---
Holy Week and Easter Services 2017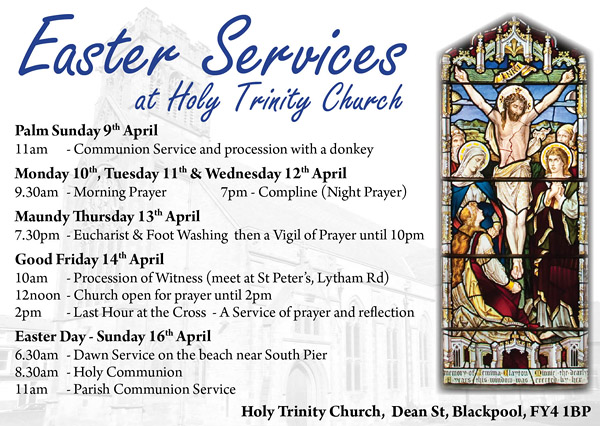 Palm Sunday 9th April
11am - Communion Service and procession with a donkey
Monday 10th, Tuesday 11th & Wednesday 12th April
9.30am - Morning Prayer 7pm - Compline (Night Prayer)
Maundy Thursday 13th April
7.30pm - Eucharist & Foot Washing then a Vigil of Prayer until 10pm
Good Friday 14th April
10am - Procession of Witness (meet at St Peter's, Lytham Rd)
12noon - Church open for prayer until 2pm
2pm - Last Hour at the Cross - A Service of prayer and reflection
Easter Day - Sunday 16th April
6.30am - Dawn Service on the beach near South Pier
8.30am - Holy Communion
11am - Parish Communion Service
---
Christmas Services 2016
Our Christmas services are listed below - please join us you will be made most welcome.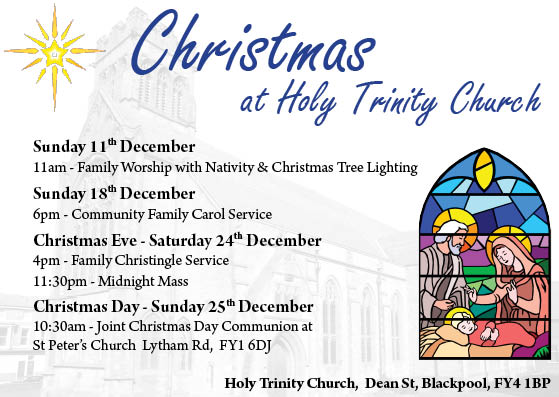 Sunday 11th December
11am - Family Worship with Nativity & Christmas Tree Lighting
Sunday 18th December
6pm - Community Family Carol Service
Christmas Eve - Saturday 24th December
4pm - Family Christingle Service
11:30pm - Midnight Mass
Christmas Day - Sunday 25th December
10:30am - Joint Christmas Day Communion at St Peter's Church Lytham Rd, FY1 6DJ (No services at Holy Trinity)
---
Events in September and October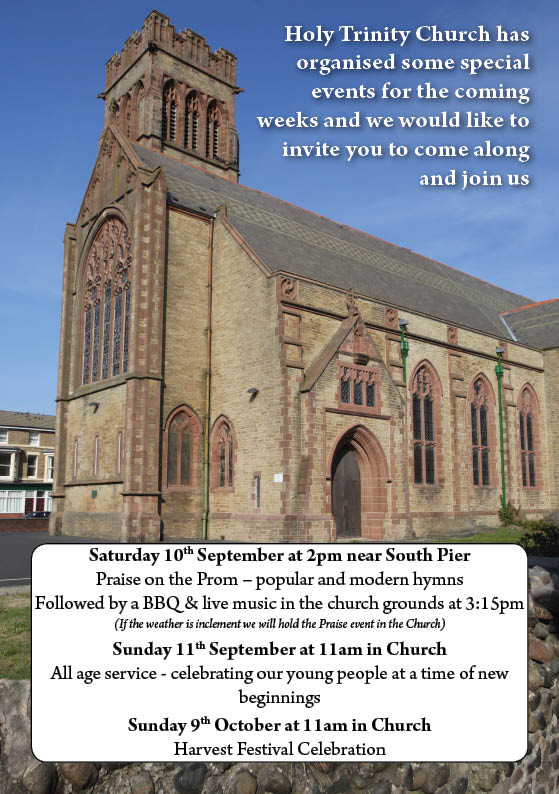 ---
Palm Sunday Procession 2016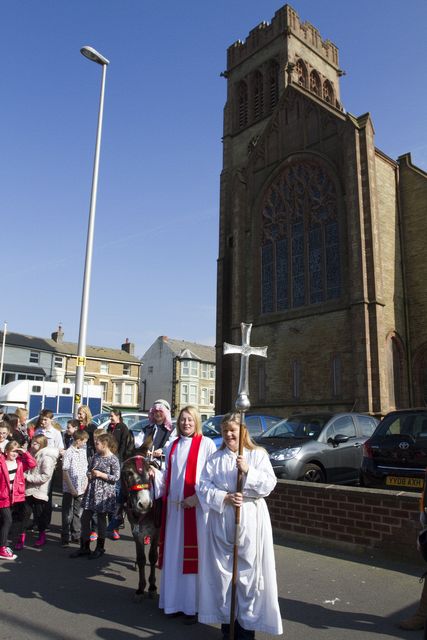 Palm Sunday 2016 procession with Harry the donkey - remembering the triumphal entry of Jesus into Jerusalem as we start the most Holy Week of the year. There are many more services this week - please do come along you will be made most welcome. Service times are listed below or in the calendar on this website.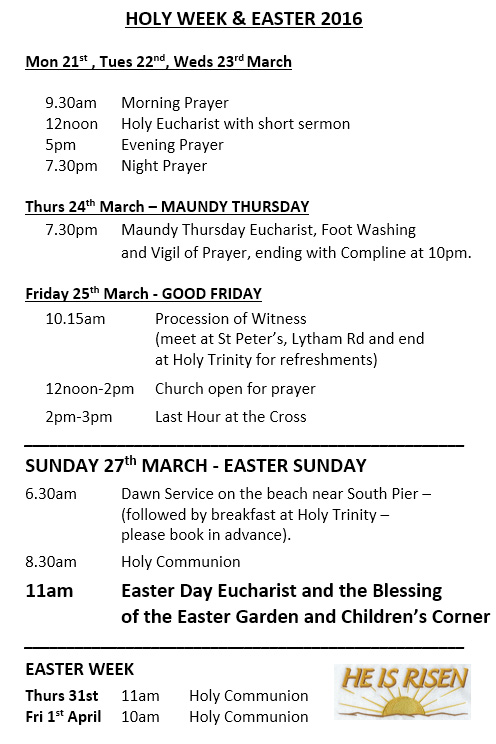 ---
Holy Week and Easter Services 2016
---
< Page 1 of Results&nbsp&nbspPage 3 of Results >