All news items
This section has all the available news items displayed chronologically - in total there are 19 news items, displayed over 4 pages.
---
Licensing of the Reverend Tracy Charnock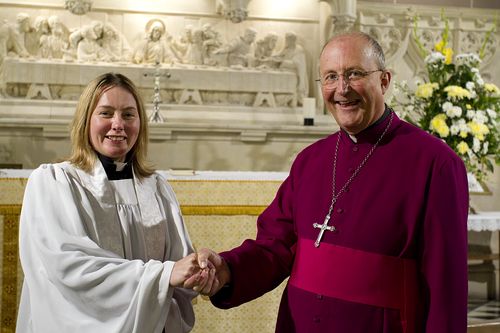 On Thursday 8th September 2011, the Bishop of Blackburn licensed the Reverend Tracy Charnock as Priest-in-Charge of Holy Trinity and St Peter's South Shore. This marks the start of an exciting new era for the two churches working together.

The first service will be a joint one at St Peter's on Sunday the 11th September at 10:30am. On the following Sunday there will be a service of Holy Communion at 8:30am (Holy Trinity), 9:30am (St Peter's) and 11am (Holy Trinity).

Please pray for Tracy as she begins her new ministry in South Shore.
---
Interregnum
As we have now said farewell to David, Alison and Joshua we begin a time of interregnum. There are a lot of changes as a result of this, the most obvious being that for the foreseeable future we will be seeing a variety of ministers for services. We think it is important to remember during this time that although things are different - our God remains constant and unchanging. He will be faithful to his believers and work to begin a new chapter of ministry in South Shore. Our best response and the one expected by our Lord is one of a prayerful reflection. During this time we would like to ask everyone to pray for the following:

David and his family as they start a new ministry.
The process and people involved with finding a new minister to continue a fruitful ministry in South Shore
The churches working together in South Shore
God's grace to heal his churches
The Church Wardens
---
Hilary's Blog - Latest Update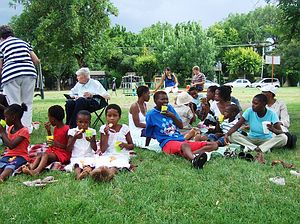 Wow it has been a few months since I wrote on this blog! It has been a very busy time. Here are a few memories of the celebrations we have had over the last few months. Read more...
---
News from South Africa
Hilary's ministry is now in South Africa - based at the Cathedral in Bloemfontein. To find out more about her work please see the
"Hilary in Africa"
section of the website.
---
< Page 3 of Results&nbsp&nbsp